We at 7i act as a financial advisor to our clients to identify and facilitate strategic merger and acquisition, sale of business or partnership opportunities. Our global partners work across borders and time zones to deliver holistic support to our clients.
Advising through the transaction process –
Sell Side Process
Preparing to market
Prepare business for sale
Agree sale structure, objectives and process
Collate information and prepare Information Memorandum / Business Plan
Prepare and evaluate a list of potential investors
Marketing the company
Hold confidential discussions with select buyer groups
Confirm interest after providing initial information and share the collaterals
Receive preliminary indications of interest
Conduct Management Presentations and receive formal offers
Closing the transaction
Negotiate valuation and term sheet with the counterparty
Evaluate formal offers and negotiate terms
Facilitate due diligence process in coordination with the agencies
Coordinate with the lawyers for drafting the definitive agreements along with the DD
Closing the transaction
Buy Side Process
Target search and assessment
Define acquisition parameters
Develop and prioritise a list of potential target companies based on the defined parameters
Target contact and investigation
Gathering information about the target
Establishing price range after analysis of received information and valuation process
Signing of term sheets & negotiations
Due diligence and Closing
Facilitate Due diligence process and Resolve any commercial issues between the client and counterparty
Satisfaction of Conditions Precedents & Closing
Our rich experience and deep rooted relationships with investors across the world help clients meet their strategic, financing and growth objectives.
At 7i, we strive to generate interesting ideas and also drive engaging conversations in our field of business.
Taikisha Ltd, Japan acquires strategic stake in Nicomac Cleanroom engineering firm.
Tulip Diagnostics Pvt. Ltd. acquires Biosense – a leading Point-of-care technology company.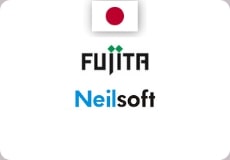 Fujita corporation acquires strategic stake in NeilSoft Pvt. Ltd.
Transactions by Network

Partners